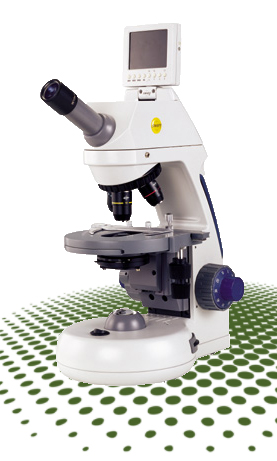 About
SWIFT

Microscopes

Microscope World prides itself in offering superior customer service. Choosing a microscope can be an overwhelming task, especially if you are not quite sure what you need. Sometimes just trying to figure out how much magnification you need can be tricky. At Microscope World we are here to help you and we hope you will find it easy to both learn about microscopes and make educated decisions based on your needs. If you have any questions about microscopes, or are not sure exactly which microscope you need, please contact us.

Our company was founded over twenty years ago as an educational science video production company. While producing educational videos, our founder realized that it was often difficult to find quality optical instruments and he became a dealer of several different brands of microscopes.
SWIFT

Microscopes

Swift is a leader in the design and production of quality optics for microscopes at an affordable price. The Swift microscope product line includes durable microscopes for classroom use, micro/macro microscope for out in the field, and fully integrated, memory enabled digital video microscopes.

Swift has been manufacturing quality microscopes for over 80 years. Through innovation and design, as well as quality workmanship, Swift offers high quality microscopes that meet customer's needs. Swift Microscope Warranty Information can be found here.

If you would like to contact the Swift corporate office please call 800-523-4544.
MICROSCOPE WORLD

- Microscope Options

Microscope World is dedicated to helping you located the products that will fit your needs. This website contains our line of Swift microscopes. We have several other websites that you might find helpful as well.

MicroscopeWorld.com

- this site contains our educational microscopes, digital microscopes, as well as some industrial microscopes.

Motic-Microscope.com

- this site contains the Motic brand of microscopes and accessories.

If you are unable to find what you are looking for please give us a call (800) 942-0528, we are more than happy to help you figure out what you need or put a quote together for you.